Task 1 The UN Global Goals (10 minutes – walk and talk)
In order to see what goes on world wide to create a sustainable world, please watch this video together and read the text below the picture.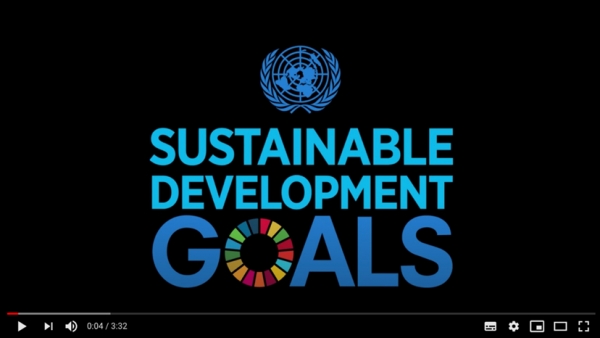 www.youtube.com/watch?v=89tInECFdQ4 3:32  
United Nations: In 2015, 193 United Nations member countries adopted a new sustainable development agenda and global agreement on climate change. Now, at the dawn of 2016, we're presented with an unprecedented opportunity to bring the world together to improve the lives of people everywhere through the 17 #GlobalGoals to improve our world.
When you have seen the video, you walk and talk with a partner about the UN, and why the UN have agreed upon the 17 sustainable goals. Besides, you should discuss whether President Obama is right when he says that "poverty, growing inequality is in all our nations". The last question to be debated with your partner is: Why is it important that all nations are committed to the same goals to achieve a better world?